Becoming a Member of a USFSA club
USFS club memberships run from July 1 to June 30, regardless of when your membership requirements are submitted.

Membership Categories:

• FIRST FAMILY MEMBER – This is the standard membership; includes USFS and Starlight memberships plus Skating Magazine.

• ADDITIONAL FAMILY MEMBER – For those with several skaters in the family, this membership provides a discount for all memberships after the first one. Multiple family members must all have the same mailing address. This membership does not receive Skating Magazine.

• INTRODUCTORY MEMBER (FOR THOSE WHO HAVE NEVER BEEN A MEMBER OF U.S. FIGURE SKATING) – Skaters who have never been a member of U.S. Figure Skating can join at a discounted rate using the Introductory membership. This membership is otherwise considered a full membership and includes Skating Magazine.

• COLLEGIATE MEMBER – If you are in or about to start college, university, vocational-technical or similar post-secondary education at any level, you are eligible for the collegiate membership. This category provides four years of USFS and Starlight membership with only one registration. You do not have to be in your first year of college and there is no age restriction; however, you may only use this membership category once. Provide a copy of your student ID (with effective date), or paid fee statement or letter of acceptance from the college you are or will be attending with the regular membership requirements.

• ASSOCIATE MEMBER – Sometimes skaters want to be members of multiple clubs. This membership allows a skater to be a primary member of a club other than Starlight, but also be a Starlight member. The club you choose as your primary club (not Starlight, in this membership category) is your connection to USFS, and provides any permission you need for testing or competitions.

• COACHES – Special Coach's Registration Required BEFORE Joining Starlight:
U.S. Figure Skating requires that coaches complete the coach's registration process on www.usfsa.org prior to and in addition to having a club (or individual) U.S. Figure Skating membership. The coach's registration requires that you pass a background screening and provide proof of liability insurance. Coaches are also required to complete continuing education credits each year. After the coach's registration is complete, you must join U.S. Figure Skating as a regular member, generally through a club, such as Starlight. For more information, see the U.S. Figure Skating website.
Coaches must be a member of both U.S. Figure Skating and the Professional Skaters Association (PSA) and current on their continuing education credits to accompany a skater to any test, competition (qualifying and non-qualifying) or other U.S. Figure Skating sanctioned event (that is, to receive access to the skater areas or stand at the boards). Clubs have been instructed to view each coach's registration card at each event.


To join our club, please complete our membership form online or download and mail the membership application form:

&nbsp&nbsp&nbsp Membership Application 2023-2024 (online)

&nbsp&nbsp&nbsp Membership Application 2023-2024 (downloadable)


Membership FAQ
Q: Do I have to be an ice dancer to join Starlight Ice Dance Club?
A: No. All skaters are welcome to join.
Q: Does Starlight have any volunteer requirements?
A: No. However, Starlight Club could not exist without the help of its volunteers. If you would be willing to help out with any of our board or chair positions, your participation would be greatly appreciated. Contact Diane Geving at gevings@msn.com.
Q: Does Starlight have any fundraising requirements?
A: No.
Q: Does Starlight have any contract ice requirements?
A: No.
Q: Does Starlight have any monitoring requirements?
A: No.
Q: Does Starlight have any show participation requirements?
A: No.
Some things we do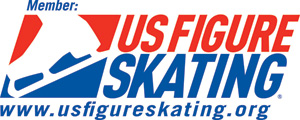 Club Purpose
The purposes of the club are: to encourage the instruction, practice and advancement of the members in ice dancing, and to promote ice dancing to the public; to provide entry level social ice dancing sessions to all ice dancers, and to provide a communication network for all ice dancers in the Twin Cities; to encourage and cultivate a spirit of fraternal feeling among ice skaters and between skating clubs; to sponsor, produce or cooperate in the production of amateur ice carnivals and shows; to provide a link between skaters and the USFSA for the purposes of testing and competition; generally to do and perform such other acts as may be necessary, advisable, proper or incidental in the realization of the objectives and purposes of this organization; and to carry out the general policies and objectives of the USFSA.

Club bylaws are available here. All Starlight members (including associate members) age 18 and over are eligible to vote on club matters. For members age 17 and under, votes may be submitted by a parent or guardian.
Social Ice Dance at Parade Ice Garden
• Summers – Tuesday evenings, 7:30 – 8:45 p.m., June through August
• School year – Thursday evenings, 7:30 – 8:45 p.m., beginning September
• Come try ice dance. The contract price has been under $10 per hour, so you can miss a few and still know you're getting a great deal! We also offer 40% off your first contract and $7 ice dance sessions for those who skate pre-bronze and below.
Ice Dance Events
If you would like more information on any of the following, please ask a board member or check the Events section of the Starlight website.
• Minneapolis Ice Dance Weekend
• Special Social Ice Dance evenings – Halloween Costumes, New Year's Formal, etc.
• Ice Shows – Starlight is invited to participate in several ice shows. All ice dancers are welcome to participate.
• Annual Membership Meeting and Awards Ceremony
Group Lessons
The board intends to purchase ad-hoc hours of ice, possibly 2-4 times during the year, for group lessons on a specific topic. Please contact a board member if you have any requests for these lessons.
Testing and Competing
• Club permission is required for all tests or competitions in the U.S. Figure Skating system. The form provided by the host club indicates who must sign the permission form. Generally, tests require the signature or emailed permission of the Test Chair, and competitions require the signature of a club officer (President, Vice-President, Secretary, or Treasurer), but there are exceptions. READ the form so you know who to contact. Plan ahead and allow time for telephone tag or mail transit.
• Testing – You are welcome to test with any club that allows it or with Twin City Figure Skating Association (TCFSA) sessions, TCFSA test calendar. Per USFS requirements, you will need a permission to test sent to the club where you will be testing. Email the test chair for more information (dance: Diane Geving, moves/freestyle: Rita Goodman).
Twin City Figure Skating Association (TCFSA)
Twin City Figure Skating Association is a group of clubs based primarily in the Twin Cities that work together on any cause that will benefit many or all member clubs. For example, TCFSA sponsors local test sessions, the Minnesota State Competition, and national/international skating events. TCFSA also worked to develop standards for high-school lettering in figure skating. For more information on TCFSA, visit www.tcfsa.org or contact Starlight delegates.
With additional questions about membership, contact our membership chair, Rita Goodman: rbg.mpls@gmail.com