Events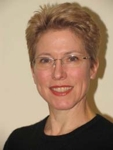 Parade Spring Show

Friday May 8th & Saturday May 9th, 7:00pm
PARADE ICE ARENA
Starlight will perform an ice dance number in the Parade Spring Show. The number will be choreographed by Laurie Benson. All levels are welcome to participate! Contact Becky, rkesk8@gmail.com, if you would be interested in helping represent Starlight!
Practice Schedule:

Fri 3/20/20 8:15 - 9:45pm South Rink
Fri 3/27/20 6:45 - 8:15pm South Rink
Fri 4/3/20 6:45 - 8:15pm North Rink
Fri 4/10/20 5:00 - 6:00pm North Rink


600 Kenwood Parkway, Minneapolis, MN 55403
mapquest



Minneapolis Ice Dance Weekend 2020

July 17th - 19th, 2020
BLOOMINGTON ICE GARDEN
The Minneapolis Ice Dance Weekend includes 8.75 hours of ice time, a clinic by Laurie Benson, a Saturday night dinner dance at Arthur Murray, and delicious food throughout the weekend. Join us for all or part of the weekend. All levels and ages welcome!
Check back closer to the date for full details.